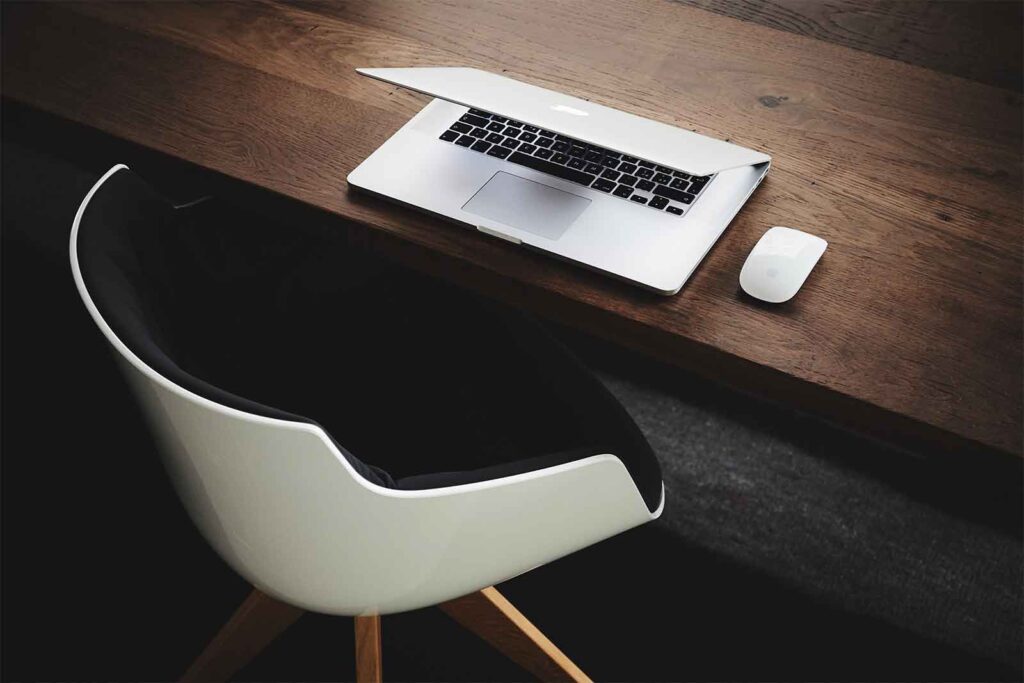 The Byers Group (TBG) is a boutique African American woman owned retained executive search with the mission of transforming the future of C-suite. We provide talent acquisition and development consulting services with the goal of providing exceptional candidates who will enhance the stature, brand, and operations of public, private and nonprofit organizations. This is accomplished by identifying and recruiting the most superb executive leaders for our client partners unique culture and phase of organizational evolution. The Byers Group is known for conscientiously curating talent pools that meet our clients' needs by facilitating distinguishing candidate assessment processes that produce long term success and impactful legacies.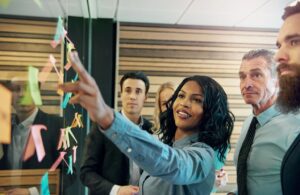 For over 15 years Brett Byers has operated as a trusted advisor and strategic partner working with clients to enhance, facilitate and transform their senior talent agendas to realize the greatest long-term impact. TBG is proud of its long-term partnerships with our client partners who confidently rely on our expertise to build their executive leadership teams and fulfill their ongoing talent acquisition goals.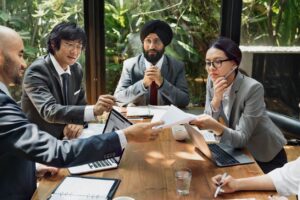 The Byers Group is a general practice executive search with a specific niche and organizational philosophy in diversity recruiting. We have placed hundreds of C-Suite and executive leaders into top level positions through a diversity equity, and inclusion lens. Not only is DEI a company philosophy, it is our practice of professional accountability. We diligently identify qualified candidates who bring a range of backgrounds and experiences to the table.
TBG are trusted advisors and strategic partners to our clients by finding transformative leaders that enhance our client partner's business goals. Using a diversity, equity and inclusion lens, we have placed hundreds of C-Suite and executive leaders into top level positions nation-wide.
Our Executive Coaches further advances leaders' continued success. TBG coaches enhance leadership development through an inquiry based approach that supports leaders with developing new perspectives, enhancing performance, the building of new skill sets and innovative problem solving skills. Executive coaching is authentically tailored to the specific needs of our client and/or the individual.
We understand that starting a career transition can be a daunting process. TBG offers personalized career transition support to individuals who are looking to take their career to the next level. We coach on enhancing the individuals job search strategies in addition to the development of a career transition Action Plan(s) to pursue with winning results.
The Byers Group is passionate about the client journey and is driven to define and evaluate the talent landscape based on a precise set of competencies, experiences, and attributes. Our customized process coupled with the partnership we build with our clients allows us to accurately present the right leaders who will deliver the greatest impact.
Our approach is defined by our hands-on consultative process that is complimented by high touch proactive style in identifying and engaging candidates. We work to achieve true partnerships with our clients and serve as a seamless extension of their human capital operation/function.
The Byers Group engages in each search as one of a kind and tailors every assignment according to the individual client's specific needs. However, our methodology employs the following four-phased process:
Client Discovery/Engagement
Get to know the client; team; operations and organizational culture. Establish a profound understanding of the client, organization and its specific needs. Begin to develop executive profile for the type of leader needed to fulfill our clients organizational, operation and leadership needs.
Identify/Define the Candidate Profile
Establish and agree on the appropriate competencies, key attributes, and experiences necessary for TBG to present the ideal candidate for a successful match. Begin initial research and brainstorming where the ideal candidates should come from and where to look.
TBG employs its extensive resources and research capabilities to identify the best of the best potential candidates through a multitude of proprietary methods to build a target candidate list.
Network & Attract & Screen
Our direct contact and relationship-based approach allows us to authentically engage with prospective candidates, garner interest in the opportunity and attract an impressive candidate pool.
We conduct in depth in person interviews with candidates to seriously get to know them and determine if the candidates possess the core competencies, experience and values that align with our clients.   During these discussions we begin to develop a sense of how the candidate may fit with the team and client organization.
The best of the best candidates are presented to the client to explore and evaluate further.  In addition, the in-depth interviews with the client facilitated by The Byers Group, we also provide reference summaries and background checks. We support the client in making the final hiring decisions and offer negotiations.