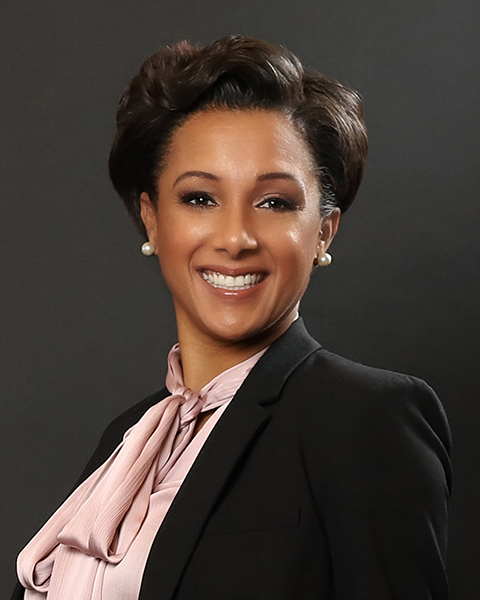 BRETT BYERS
FOUNDER AND CEO
With the announcement of The Byers Group, Byers now sits at the forefront of facilitating necessary organizational leadership change in America. Brett Byers is a leading recruiter in the industry, placing hundreds of C-Suite and executive leaders into top level positions with diversity, equity, and inclusion as the driving forces of her work. Byers is a leader who is transforming the face of the C-Suite. As a national speaker and CEO of The Byers Group, Byers touts over two-decades of experience. Utilizing her elite skills and capabilities, Byers effectively connects the country's executive leaders, evoking significant change within private and public organizations. With a proven track record of partnering with organizational/institutional leaders to build cohesive professional teams, she is a top recruiter in the United States.
For 10 years, Byers served as the Managing Director and Executive Vice President of The Hawkins Company, leading many of the firm's challenging and high-profile executive searches. Prior to The Hawkins Company, Byers excelled in management with the world's largest human resources and staffing firm, partnering with major clients in the media, entertainment, social media, telecommunications, financial services, and real estate industries. She crafted human capital strategies to achieve performance targets and exceeded growth expectations for new and existing clients. This stellar work honed her instinctive ability to uncover clients' needs, influencing their development of talent pipelines, ensuring business goal achievement, and long-term success.
As a compliment to her Executive Search experience, Byers also served as the Programs, Marketing and Communications Director for the Black Business Association, one of the oldest ethnic trade associations. There she created and implemented programs providing resources to facilitate the growth, development, and capacity building of current and future generations of African American owned businesses.
The nationally acclaimed INROADS program, (named one of the Top 10 internship programs in the United States) claims Byers as one of their own. Byers began her professional experience as an INROADS intern and later becoming an INROADS professional team member gaining extensive experience in diversity recruitment and career coaching.Byers is a graduate of the prestigious Haas School of Business, University of California, Berkeley. She is actively involved with recruiting students of color for the university. Byers continues to participate in developing the talent that comes through the INROADS program on campus which boldly impacts, enriches, and increases their quality of life. A national speaker on talent management, acquisition, and personal career development tools and best practices, Byers' highly sought after strategies separate her from the pack.
Byers lives in Los Angeles, CA. In her quiet moments, she enjoys, meditating, running, spinning and travelling the world.